Lyme disease manifests as an autoimmune disorder, Sjögren's syndrome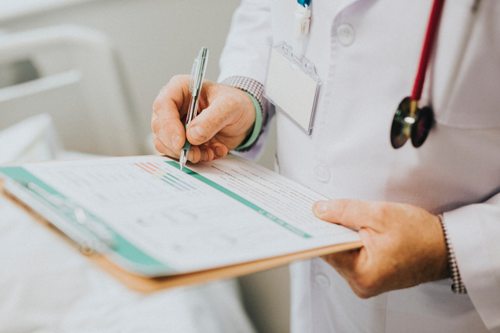 Lyme disease symptoms can mimic many other illnesses and have been linked to several autoimmune diseases including Sjögren's syndrome [1], Dermatomyositis [2], and Guillain-Barre syndrome [3]. A case report by Smiyan entitled "Sjögren's syndrome and lymphadenopathy unraveling the diagnosis of Lyme disease," reflects the importance of a thorough clinical evaluation.

A 43-year-old woman initially presented to an oncology clinic with symptoms of lymphadenopathy, a disease of the lymph nodes. She complained of low-grade fever, generalized swelling of lymph nodes, migrating aches in joints of arms and legs, dryness in mouth and eyes, weight loss, and fatigue for the past 6 months, writes Smiyan and colleagues. [1] But clinicians were able to rule out lymphoma.
The patient, who also exhibited clinical signs of Sjögren's syndrome, an autoimmune disorder which impacts the glands that make tears and saliva, causing dry mouth and dry eyes, was then referred to a rheumatology clinic for evaluation.
The woman met the criteria for Sjögren's syndrome based on the following findings:
Keratoconjunctivitis sicca (dryness of the conjunctiva and cornea);
Xerostomia (a dry mouth resulting from reduced or absent saliva flow);
Positive tests for antinuclear antibodies, anti-Ro (SSA), anti-La (SSB), anti-SS-A, and anti-SS-B IgG antibodies;
Negative tests for double-stranded DNA antibodies, anti-ribosomal P protein antibodies, anticentromere antibodies, Sm, Sm/RNP, RNP, Scl-70, and Jo-1 antibodies.
After discovering the patient had a tick bite a year earlier, Lyme disease tests were ordered. Results were positive by enzyme immunoassay and IgM and IgG Western blot analysis.
Lyme disease mimics autoimmune disorder, Sjogren's syndrome.
Click To Tweet
"On the basis of the above findings, the patient was also diagnosed with Lyme borreliosis associated with Sjögren's syndrome," writes Smiyan. "This lymph node hyperplasia was initially erroneously presumed to be a manifestation of a malignant lymphoma."
The woman improved with 30 days of doxycycline. "The body temperature normalized, and oral and ocular sicca symptoms decreased," writes Smiyan. Furthermore, her "swollen cervical lymph nodes returned to normal, and the size of axillary lymph nodes significantly decreased."
"Lyme borreliosis manifesting as Sjögren's syndrome and lymphadenopathy was confirmed by the performed laboratory studies and by the positive effect of antibacterial therapy," the authors conclude.
References:
Smiyan S, Galaychuk I, Zhulkevych I, et al. Sjogren's syndrome and lymphadenopathy unraveling the diagnosis of Lyme disease. Reumatologia. 2019;57(1):59-62.
Novitch M, Wahab A, Kakarala R, Mukerji R. The Emergence of a Forgotten Entity: Dermatomyositis-like Presentation of Lyme Disease in Rural Wisconsin. Cureus. 2018;10(5):e2608.
Patel K, Shah S, Subedi D. Clinical association: Lyme disease and Guillain-Barre syndrome. Am J Emerg Med. 2017.
---